Austin, TX
Get alerts for live music in Austin!
Places to See Live Music
Click on any of the venue names below to see the full calendar of events:
Recent Reviews for Artists Coming to Austin
Spectacularly fantastic! The best I've ever seen them!

well i can honestly say i have seen george strait at lest 40 times in concert in Houston Texas seen him since day 1 in the Rodio livestock show and when he came to the summit in june or july i was there and afraid to say i missed him this last time on his the cowboy rides away concert he is the best and always will be the king of country am and will be in his fan club until there is no more but i love him as a singer God bless George Strait

I can't believe this is the first comment for Chaos in Tejas. Chaos in Tejas is four days of hardcore Punk, form a bit of old school to today's top Punk bands all go to Austin for the annual gathering. There are some four or five (maybe more) venues that supports this weekend fest! It is a blast, both inside venues watching bands and walking around town seeing all the Punks come out dressed to the T!!! Peace all. See ya in the pit!

http://www.reverbnation.com/kennycase/song/14986544-time-you-cant-get-back

Taylor Swift I hope you have a good day

Saw the show in Phx on Mar 28, 2010. Awesome!!! I am so thrilled I had this opportunity post Wings. Paul and the bank played 22 songs (including two encores) with Paul seeming to enjoy himself more and more as the night wore on. His voice was incredibly strong and his stamina was amazing. The tributes to Linda, John and George were unstated but I was in tears nonetheless. Sir Paul, you are still #1 in my book. Thank you for a very memorable evening.

left some words with slipknot and stone sour yesterday, Mr. seguay. ahm Take her out is for her in short and gives context to the flighty (let the sun never blind your eyes perma tweek). Also when listen to black gives way to blue (albumn) thought. If was my album Private h*ll is ours, right we right alot of stuff like LIKE WOULD ALL OF IT FUN ALL OF IT FOR US; some things we write for ourself; black gives way to blue or your decision; me gusta PRIVATE h*ll. (flatliners kind of a school yard nursury rhyme; definitely dark something, not comedy, thanks again you guys. email a high to someone who betrayed his first Pearl Jam for the fire of AIC. I won't email back, jesse_lewis@att.net

awesome show

IAM FROM OKLAHOMA AND IAM NOT SURE WHERE UR FROM BUT IIIIIIILLLLLLLLLLOOOOOOOOOOOOOVVVVVVVVVVEEEEEEEEE UUUUUUUUUUU UR THE BEST COUNTRY SINGER EVER I DONT THINK THAT U SHOULD PAIR UP WITH KELLIE PICKLER BUT THATS MY OPINION I THINK UR A GREAT SINGER AND PERSON UR ABOUT THE ONLY PERSON THAT HAS NO UGLEY WORDS (MY MOM LIKES THAT)!!!!!!!LOL AND I BELIVE UR A ROLE MODEL TO OTHER KIDS THAT HAVE NO SELF CONFIDENCE BUTTTT I DO AND I LIKE U ANYWAY!!!!!!!!!!!!!!!! KEEP ON DOING GOOD I LOVE YOU !!!!!!!!!!!!!!!!

she sings good and dresses good and is a GOOD! PERSON IN GENERAL.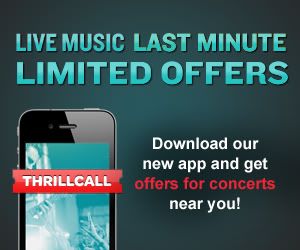 Artists Touring in Austin
Paul McCartney @ Frank Erwin Center
Show Info