Portland, OR
Get alerts for live music in Portland!
Places to See Live Music
Click on any of the venue names below to see the full calendar of events:
Recent Reviews for Artists Coming to Portland
This was the best concert that I have been to. It was such an amazing experience, I can't wait to see them again. They really put alot into their shows. It is an experience I can't wait to do again. They are such great guys.

I just found out Skillet was going to be in Fresno next week and I can't make it.. I am so bummed... Please, please, please schedule more So. California shows.. I would truly love to see you guys live...

They are a must see--wonderful songs, great audience interaction and really artistic action.

I love ther music but they were better with ronie but he is with falling in reavers

I luv them i love Craig, but i want Ronnie back THE BEST BAND EVERZ!!!!!!!!!!!!!!!

best band ever...<3

Why in the h*ll did replace RONNIE the screamer? I mean what h*ll dude

best band in the world

They are gods!

I got the pleasure of watching Phoenix live in Austin just this Friday at the music festival, Austin City Limits. "This is the biggest crowd we've ever had, thank you" -Thomas Mars (Lead singer) Told us before he put himself into the crowd. Beyond the best performance in all my years of watching concerts. The crowd in itself was a monster of screaming fans singing along with the beloved Thomas Mars who's voice reached across to everyone with the clarity of the band's instrumental sounds. I also give my love to Deck D'Arcy who rocked his blue scarf on stage.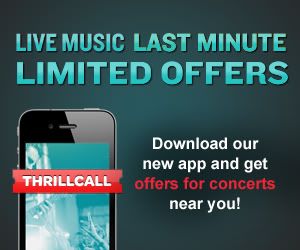 Artists Touring in Portland
Natalie Cole @ Portland Center for the Performing Arts
Show Info